The New Dawn of Mountford Estate

Around 40 minutes north of Christchurch, you'll find Waipara – one of New Zealand's fastest growing wine regions. Dry and sunny, it is considered to be a very unique region, and it's reputation – particularly for Pinot Noir and aromatic whites – is simply glowing. There is one brand residing here, that after laying dormant, is preparing for a resurgence like no other…
Mountford Estate from New Zealand's Waipara region was once synonymous with quality wine. Their phenomenal pinots, chardonnays and aromatics adorned wine lists all over the country and drew 'oohs' and 'ahhs' from sommeliers and wine enthusiasts who encountered the iconic brand.
Created in 1991 by Michael & Buffy Eaton, the Mountford vineyards were carefully chosen for what is now known as the 'Mountford Hill'. A steep hill planted with vines and blessed with active limestone just under the surface, meant the land was capable of producing wines with a fine minerality.

The top of the hill was planted with Pinot Noir, and the wines produced from this vineyard ('The Rise' and 'The Gradient') are easily on par with Grand Cru Burgundy. From the slopes of the hill come the estate range wines and 'Old Vines' pinots – commendable quality not unlike Premier Cru Burgundy. And at the bottom of the hill and around the estate come some more estate wines and the 'Liaison' range – drinkable, affordable wines with character which align with what's expected from Village wines.
---
Small and boutique, Mountford flew under the radar for several years until 1997 when a winemaking legend, none other than CP Lin, stepped in to become winemaker.
CP Lin is a highly respected and revered international wine consultant and winemaker. Whilst at lunch socially, he mentioned to his friends he could smell "a Montecristo No. 5 Cuban cigar". It just so happened to be spot on – it was the exact cigar Michael Eaton was smoking nearby. Michael was impressed with CP's remarkable nose and asked his opinion of his wine. Not one to beat around the bush, CP told him straight that his wines weren't great and could be done far better. Michael, rather than taking offence, offered him the role of winemaker.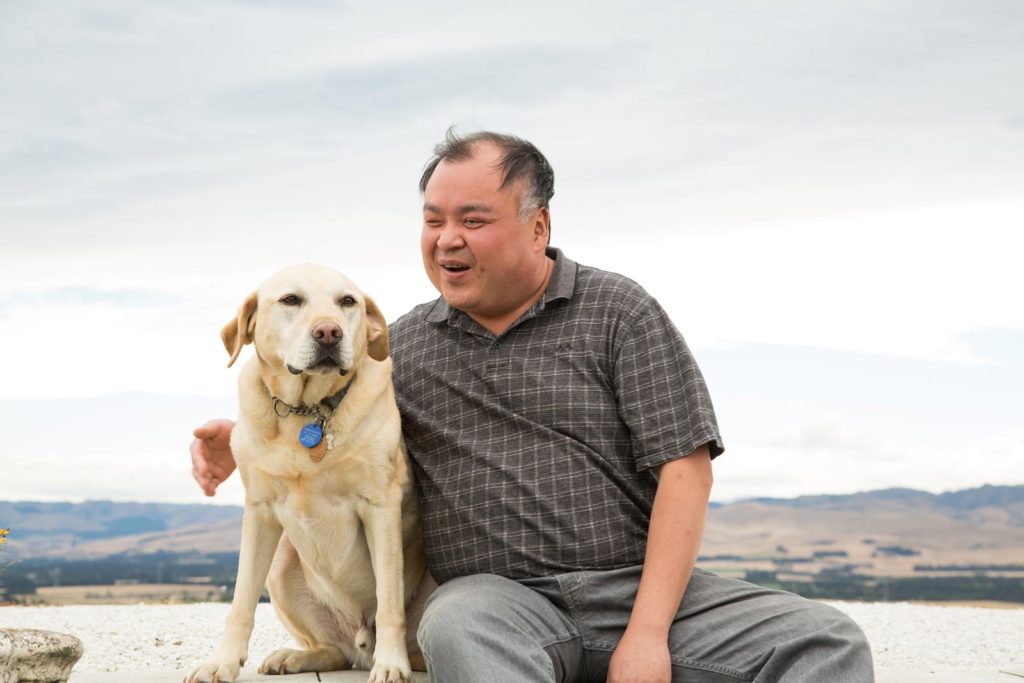 In 2004, Takahiro Koyama was brought onboard. Michael met this Japanese viticulture and oenology student at the International Pinot Noir Conference in Wellington, where they shared a glass of Mountford Chardonnay. Enamoured, Takahiro visited the winery in search of the moreish Chardonnay, where he was promptly offered a job under the wing of CP in the vineyards.
Mountford Estate was then purchased by Kees Zeestraten and Kathryn Ryan – a young couple with little experience but a lot of passion. Originally looking for a lifestyle block, they couldn't resist the appeal of Mountford Estate but were willing to dive headfirst into a small but beloved winery.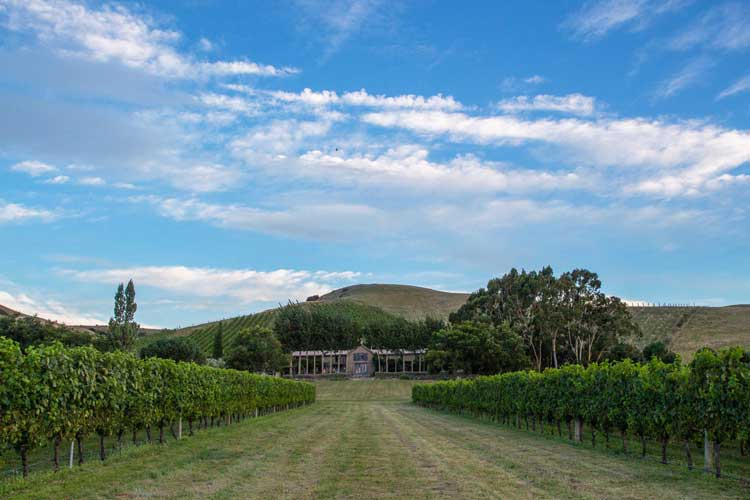 Over the years, what started as a boutique Waipara vineyard turned into an internationally recognised brand. The volume production was increased by over 5 times, and the portfolio expanded from two types of wine to ten. Whispers of this exciting winery travelled after Robert Parker tasted the 2007 Estate Pinot Noir and rated it 92-94 points, citing a "primal, broody finish" and "great potential" whilst highly praising the valiant efforts of CP Lin.
Trouble was on the horizon though and it would seem that what goes up, must come down. Over the coming years, the world was rocked by the global financial crisis, and Mountford Estate certainly felt the shockwaves of it. Demand for their wines didn't let up, particularly after building quite the repertoire with professional critics, but funds certainly did and a lot of investment was required to keep it running where it needed to be. In 2012, Takahiro left to experience vintages across Europe and America and the following year, after sixteen years at the helm, CP Lin decided it was time to part ways with Mountford Estate.
These crushing blows were hard for Kees and Kathryn, who loved the estate and all the ins and outs of running it, but inevitably Mountford started to lose traction. With dwindling funds, no winemaker on board and dire need of significant investment, the name Mountford Estate slowly started to vanish off wine lists.
Mountford was tired. It needed a boost, and this came in the form of Theo Coles, yet another worthy winemaker that could bring Mountford out of it's bad luck streak. Considered a local hero, he was the logical choice to maintain the prestige Mountford was known to embody.
In 2017, after running the estate for more than a decade, Kees and Kathryn decided it was time to move on. With Theo heading up the winemaking, it was clear that wherever it went – it would be in good hands, and much to the delight of loyal Mountford fans – it was picked up by none other than Koyama Wines – Takahiro's company that he set up after leaving in 2012. Takahiro was excited to come back to the starting point of his winemaking career where he had a lot of fond memories. He calls it "closing the loop".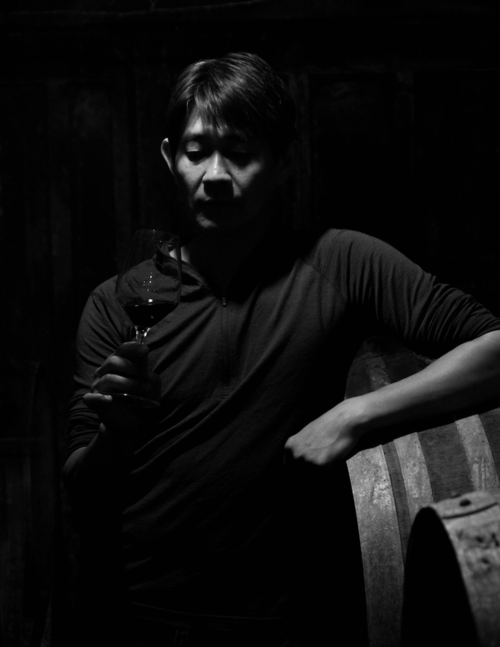 We at Dhall and Nash have had the pleasure of accompanying Mountford through its long and turbulent journey. Even in tough times, the winery never failed to produce wines of outstanding character. Reminiscent of Burgundy, the pinots in particular were ethereal and earthen with a warmth and finesse few places in New Zealand are capable of creating to such a degree. It is clear to us that with Takahiro and Theo on board, there is nowhere to go for Mountford but up, right back to it's rightful place at the top. It's a new dawn for Mountford Estate and we've got front row seats…

2010 Mountford Estate Chardonnay
"Tropical notes plus plenty of roasted cashew and preserved ginger aromas. It's full-bodied and a little hot in the mouth with some phenolics off-setting the great concentration."
Robert Parker | The Wine Advocate (91 points)

2010 Mountford Estate Pure Riesling
"Complex, spicy and mineral with high acidity under the pear, melon and citrus fruit. Lovely concentration and great tension between the acid and sugar."
Jamie Goode | The Wine Anorak (93 points)

2011 Mountford Estate Pinot Gris
Ripe pear, honeycomb and lemon pith on the palate with pears, citrus and quince on the nose.

2013 Mountford Estate Hommage à l'Alsace
"It is elegantly scented of white peaches, lemon and lime blossoms with a hint of mandarin peel. The palate reveals a lovely delicate character with a satiny texture and going yeasty/minerally in the long finish."
Robert Parker | The Wine Advocate (92 points)

2013 Mountford Estate Liaison Chardonnay
Aromas of nectarine with an underlying vanilla/almond. Nutty, well rounded with a long finish due to a crisp acidity.

2014 Mountford Estate Chardonnay
"Complex, opulent and engaging, the complex bouquet shows baked apple, tropical fruit, toasted hazelnut and oatmeal characters with subtle savoury undertones. The palate is concentrated and powerfully expressed with rich texture and loads of ripe fruit flavours."
Sam Kim | Wine Orbit (5 stars)


2016 Mountford Estate Liaison Chardonnay
The palate shows notes of honey comb, vanilla bean and buttery fudge. Ripe stonefruits, honey, banana and passionfruit on the nose.

2013 Mountford Estate Liaison Pinot Noir
Delicate red berries, tulips, raspberry licquorice and cherry on the nose. Red currants, raspberry with silky tannins.

2014 Mountford Estate Liaison Pinot Noir
Earth, smoke, black doris plums with complex grainy tannins and great length. Aromas of leather, Indian spices and black cherry.

2014 Mountford Estate Pinot Noir
"A glorious expression of the variety… The palate delivers superb fruit concentration and plush mouthfeel, wonderfully enhanced by rich fruit intensity and seductive savoury undertones, leading to an impressively long, seamless finish."
Sam Kim | The Wine Orbit (95 points | 5 stars)
[Photos courtesy of Koyama Wines Ltd – Mountford Estate]