BILLECART-SALMON
It all began in 1818 when Nicolas François Billecart and Elisabeth Salmon founded a Champagne House that was above all conscious of the excellence of its wines. Since then, every member of the Billecart family has been committed to perpetuate the family tradition through standing by the immutable oath: 'Give priority to quality, strive for excellence'.
"The art of crafting elegant, graceful champagne requires the most exacting skill… The mark of Billecart is made not by the heavy footfall of concentration, power and presence, but rather by the fairy touch of delicacy and crystal-clear fidelity. Every one of it's dozen cuvees articulately speaks the house philosophy of respecting the integrity of the fruit, freshness and acidity…Such elegant delicacy places Billecart dizzyingly high among Champagne's finest houses."
– Tyson Stelzer, Renowned Champagne Writer and Published Author
Of the twenty-three 3 Star Michelin restaurants in France, twenty-one serve Billecart-Salmon Champagne.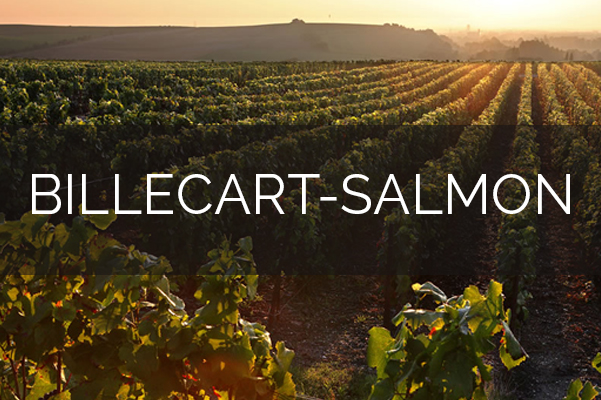 Visit Billecart-Salmon's website here.