BOHEMIAN
An exciting new, collaborative wine brand doing things a bit differently.
Bohemian wines are independent both in name and in spirit. They are wines for those who love beautifully crafted things and for those who have creativity and individuality as their guiding spirit.
"The Bohemian is by nature, if not by habit, a cosmopolite with a general sympathy for the fine arts and for all things beyond convention. The Bohemian is not, like the creature of society, a victim of rules and customs; he/she steps over them with an easy, graceful, joyous unconsciousness guided by the principles of good taste and feeling. Above all others, essentially the Bohemian must not be narrow minded. If so, one is degraded back to the position of near worlding."
– The Queen of Bohemia, New York Socialite Ada Clare, circa 1860
"We believe completely in the strength of community. The greatest achievements happen when we work together with our fellow brothers, sisters and citizens."
Since 2010, the Bohemians have been connecting with like-minded people who have a shared passion and knowledge of all things beautiful, in the pursuit of making wonderful approachable wines that are quite simply delicious, but also grown and produced in a way that is as harmonious with nature as possible.
In working together, we select exceptional vineyard sites from the greatest terroirs, and under the watchful eyes of Artisans and Masters of Craft, strive to create the wines that we offer to you today.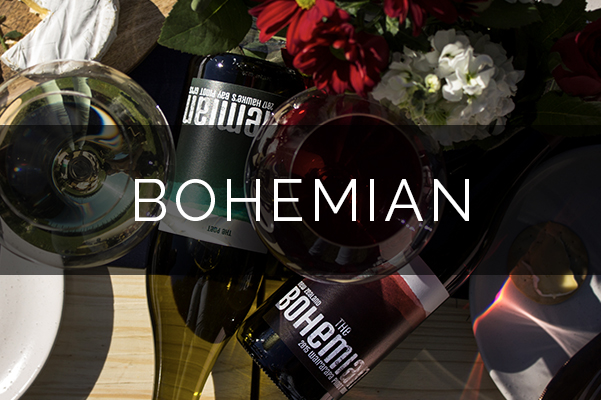 Visit Bohemian's website here.