Meet Armando from Our Local Italian Eatery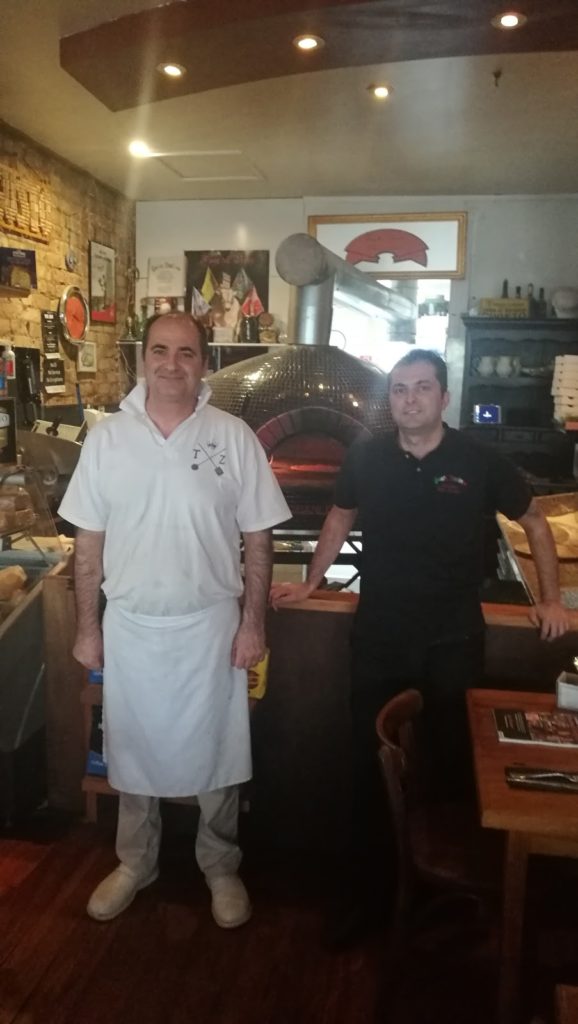 I want to tell you about my local Italian restaurant. It's just around the corner from the Dhall & Nash Auckland office in Three Lamps, Ponsonby. The first time I walked in there I remember feeling like this is the real thing – an authentic local Italian bistro.
It wasn't long before the owner and I became friends. Armando Koci has owned Gusto Italiano for twelve years now. Born in Foggia in Southern Italy, he has been working in restaurants since he was twelve years old. "Did you go to school?" I asked. Armando simply smiled. In his twenties Armando went to Santorini in Greece and ran his own Italian joint there for five years before finding his way to New Zealand.
"Why Three Lamps?" I asked. "I just liked the place" said Armando… "And now?" I asked. "I love the neighbourhood and the people – this is home." came the reply.
Armando has loyal comrade Tony from Verona working the pizza oven and Alessio from Milan in the kitchen. This is a tight team and a true taste of Italy.
We look forward to our annual Dhall & Nash x Gusto Italiano collaboration on Thursday 26th September. See our events page for details and how to book a table. Be prepared for an Italian feast, the chinking of glasses and joyful conversation… it's always a party in the end!
– Puneet