Recipe: Coconut Flan | Flan à la Noix de Coco
Recipe by Frédéric Nivelle courtesy of Chateau Climens.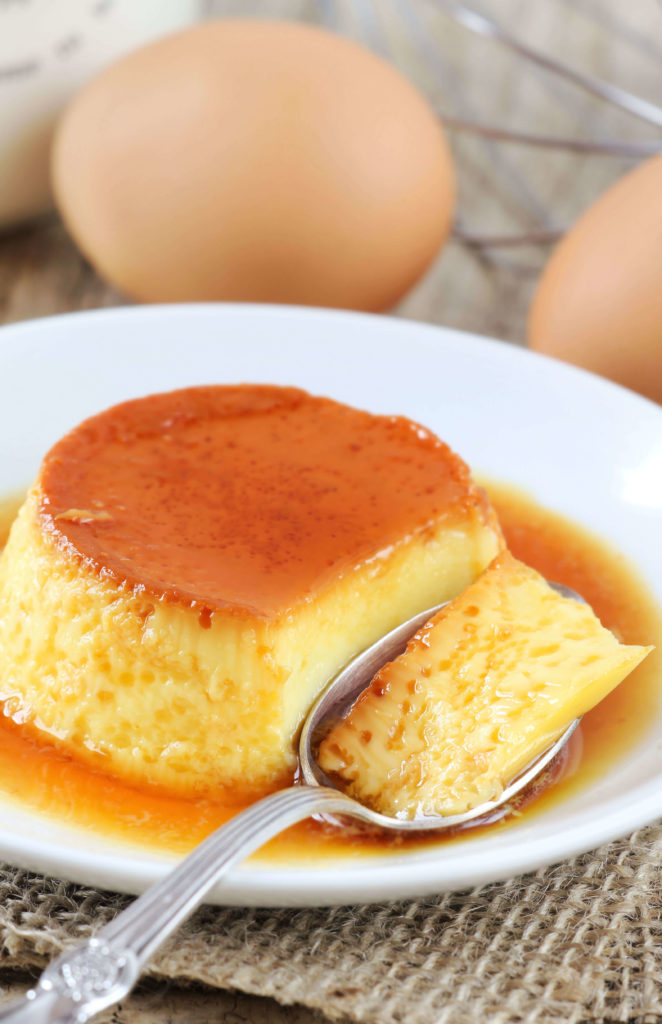 Serves 6 people.
Ingredients:
400g sweetened condensed milk
3 eggs
Trim milk (use the condensed milk container to pour)
125g desiccated coconut
100g sugar
Water
Method:
Preheat oven to 220ºC.
Separate the egg yolks from the whites.
Whisk egg whites until they form soft peaks.
In a bowl, combine condensed milk and the 3 egg yolks.
Add the trim milk and coconut.
Add the egg whites, mixing softly.
Make a caramel sauce in a pot by boiling sugar with a little bit of water.
Grease a cake pan and first pour the caramel sauce, followed by the flan mixture.
Bake the flan in the oven in a water bath for 40 minutes. Check it is cooked by poking the middle with a knife, it should come out clean.
Remove the flan from then oven and let cool before removing from the cake pan upside-down.
Enjoy!